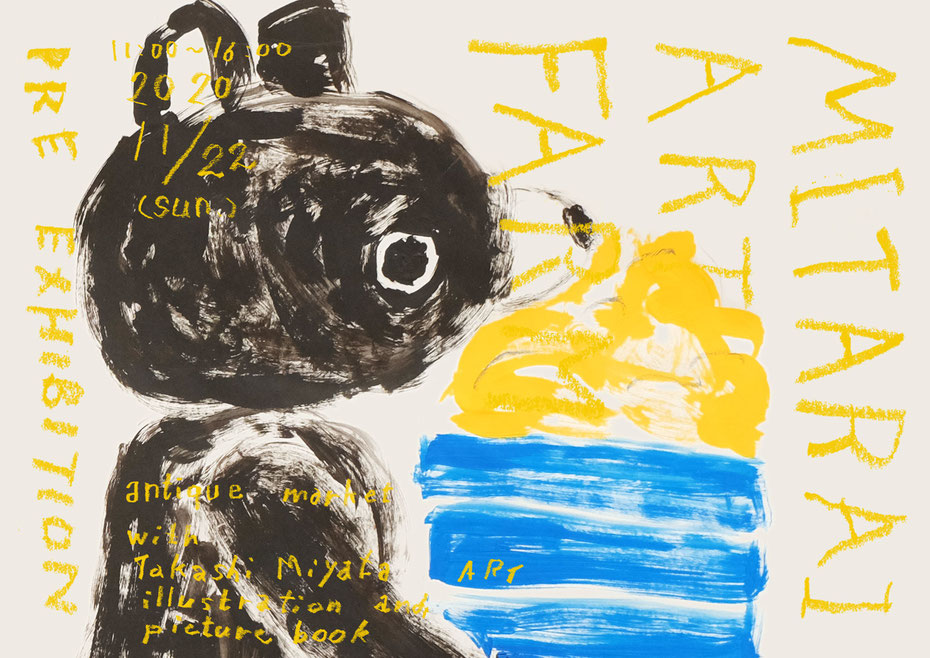 During my residency in Mitarai, an old town on an island in the Seto Inland Sea, I encountered exciting figures that appear as characters in my picture book. 
A turtle in a traditional carving and traditional engravings of a bear is found on the street. Wild monkeys walk around there as "Beware of Monkeys" signs caution. I don't see any monkeys there, though.
Islands here around are famous for citrus fruits, and Mitarai has a wealth of these fruits. 
A bear is the main character for the picture book. He goes to deliver citrus fruits to his friend. It is aimed at 3 to 5 years old kids, but it ends a bit mean-spirited. I boldly draw with paint on large imitation paper.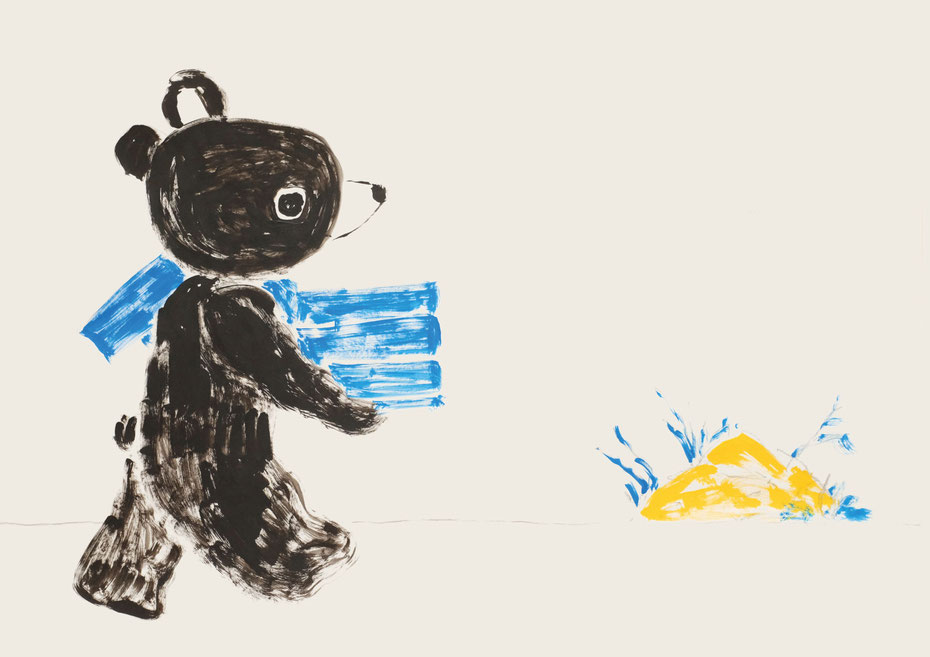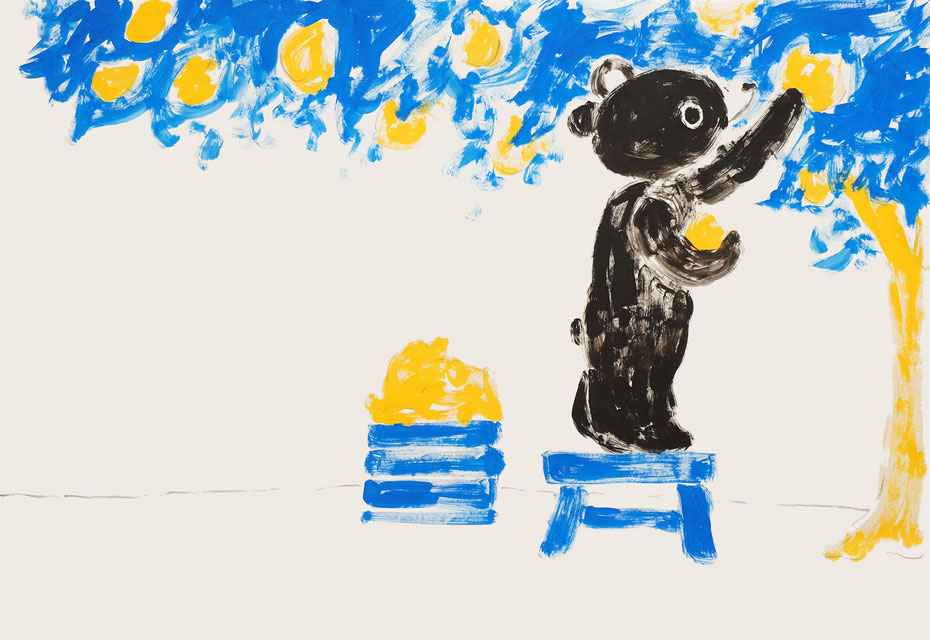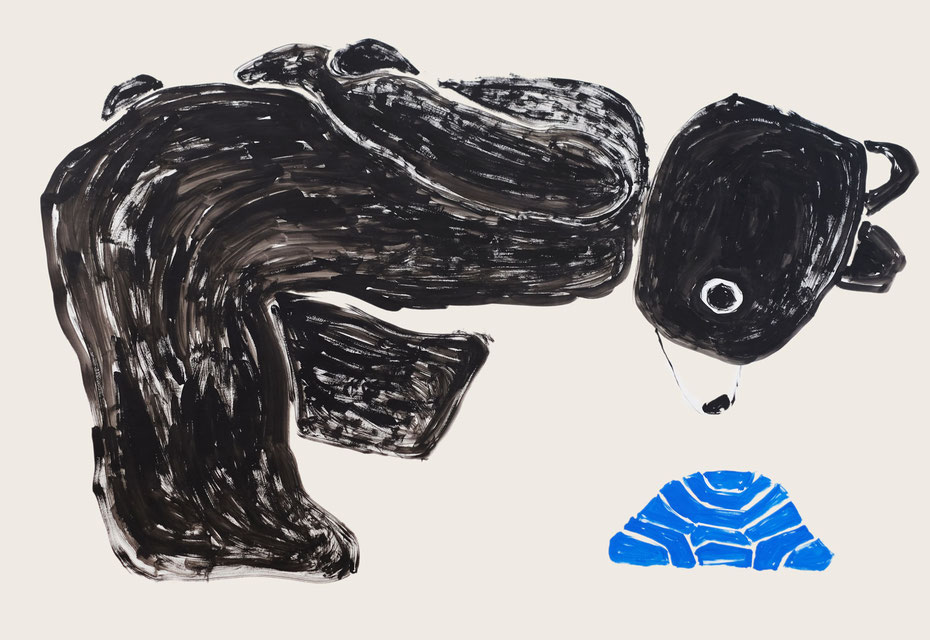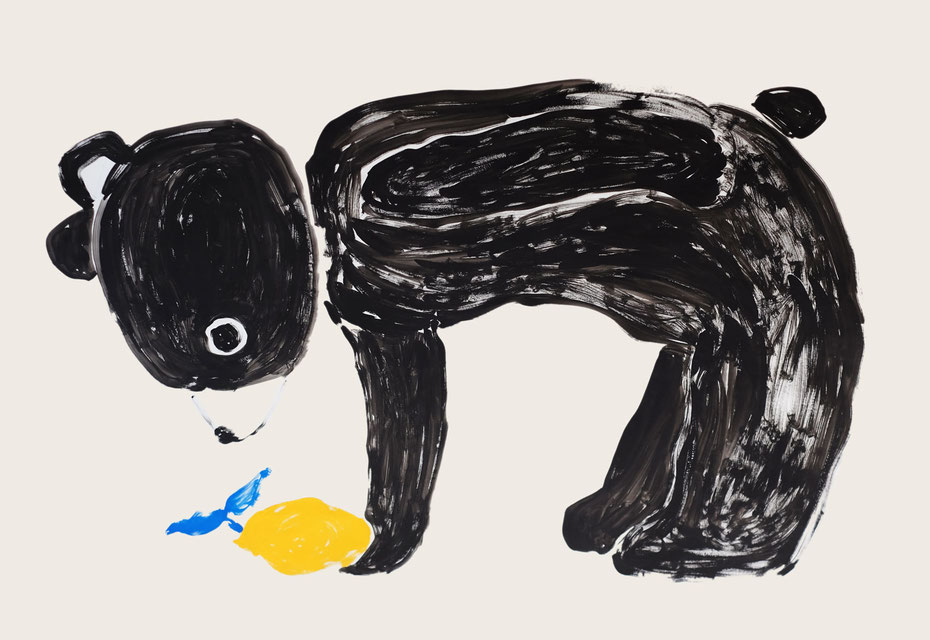 Artist-in-residence program at Mitarai Hiroshima
CREDIT
Exhibition gallery / Mitarai art farm, Kure municipal museum of art
Direction / Mitarai art farm : Kenji Mikami
Translation / TAMENTAI GALLERY : Isao Yamamoto
Cooperation / Hiroshima City University