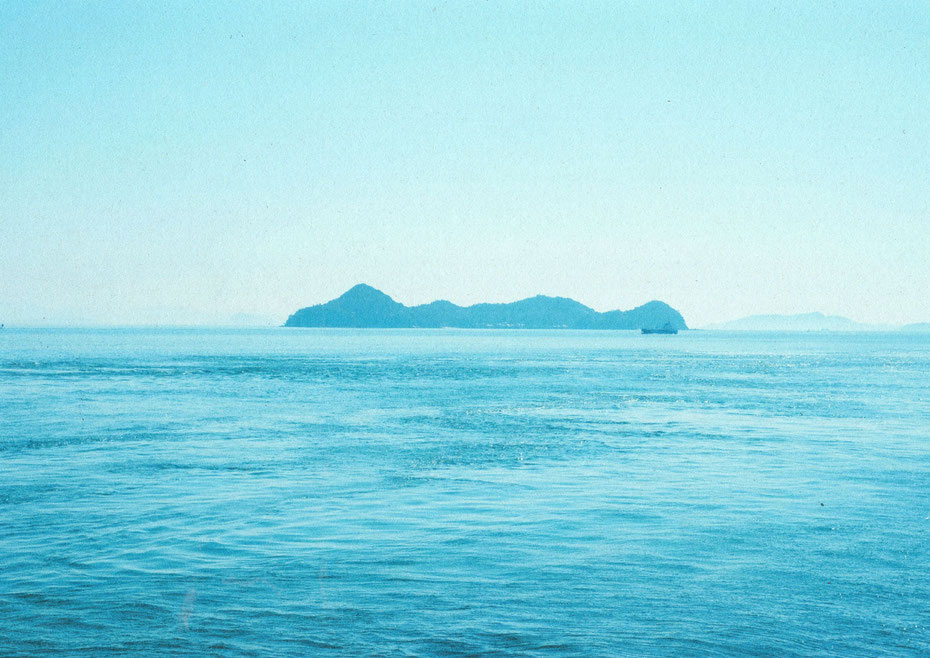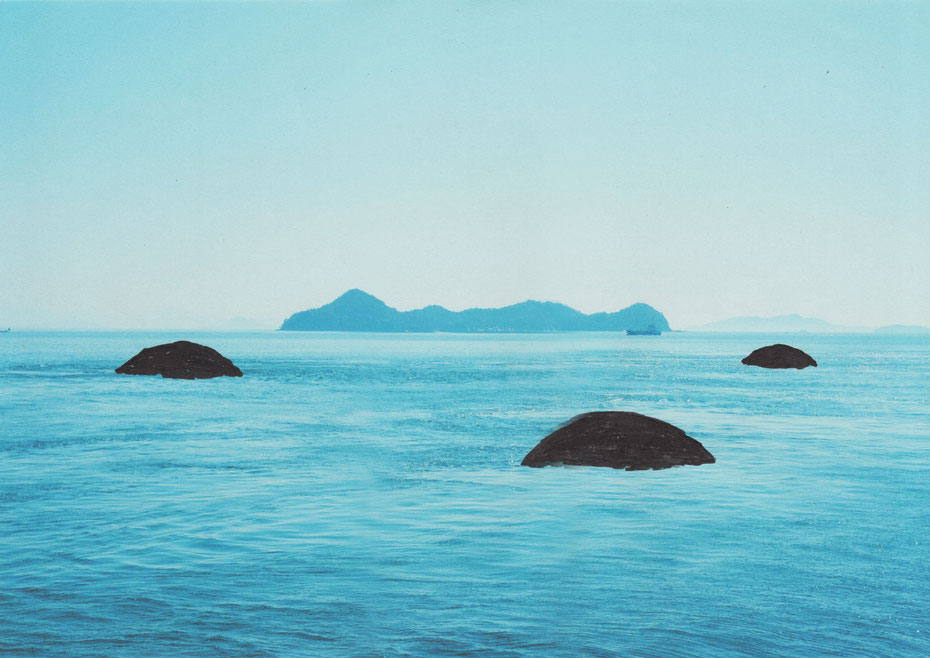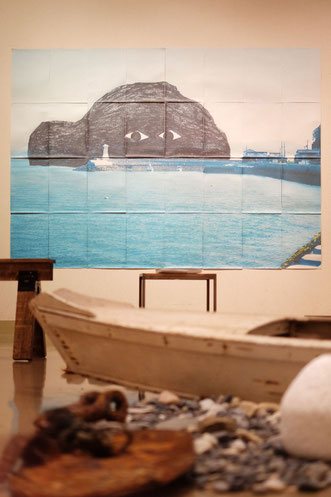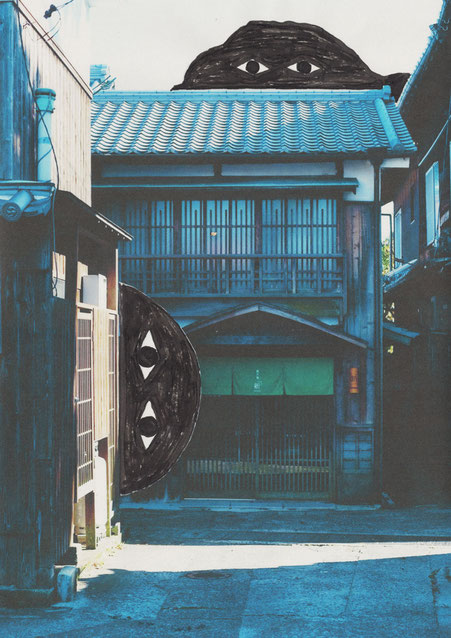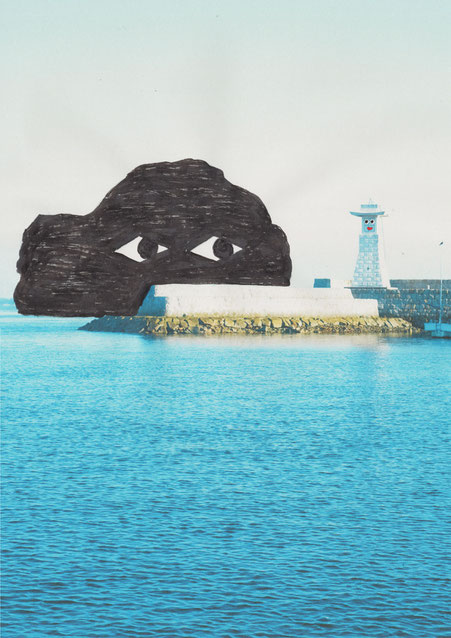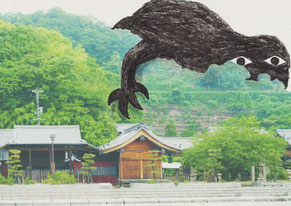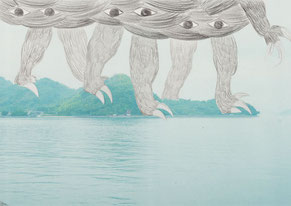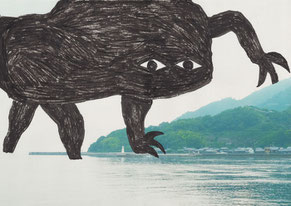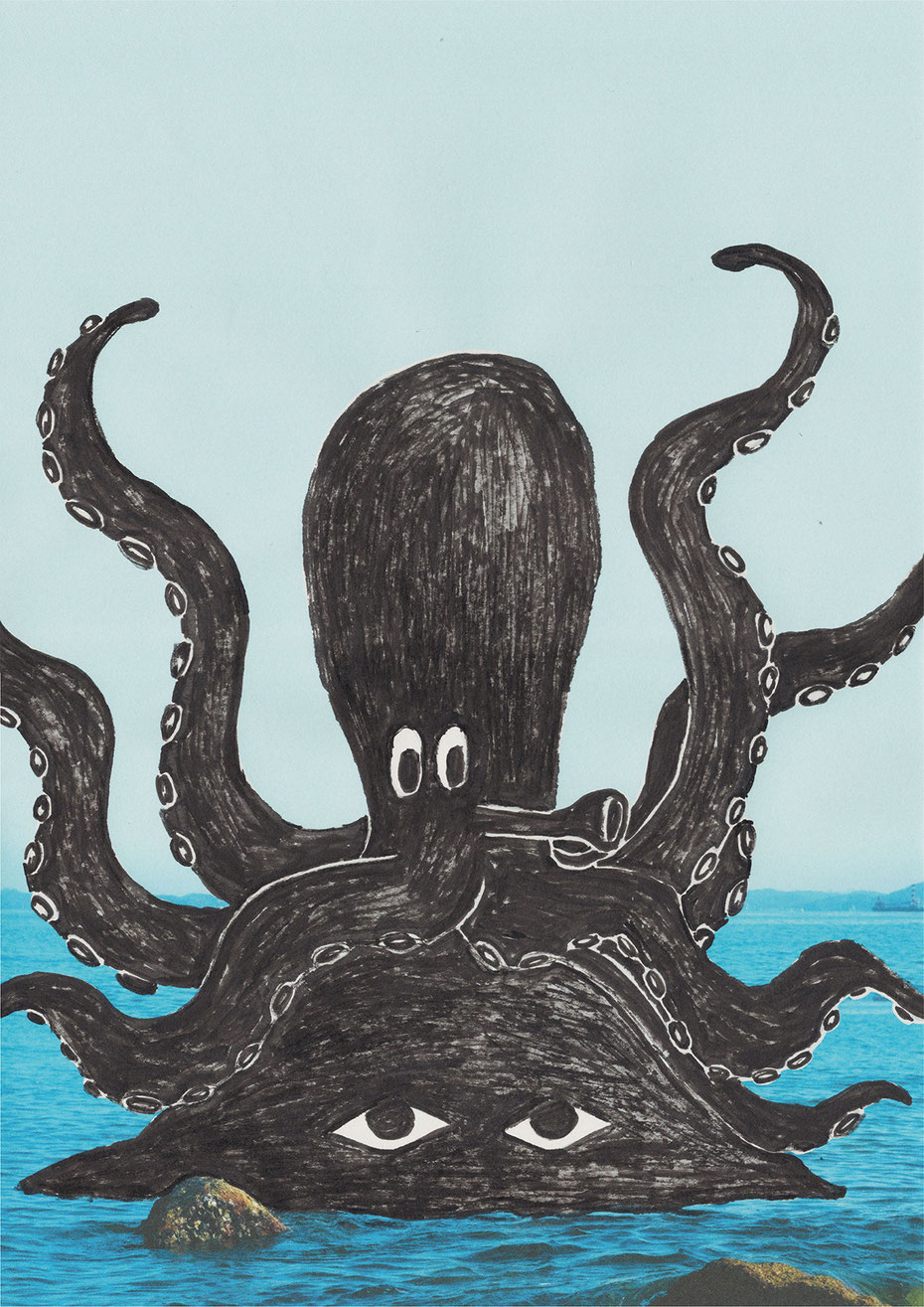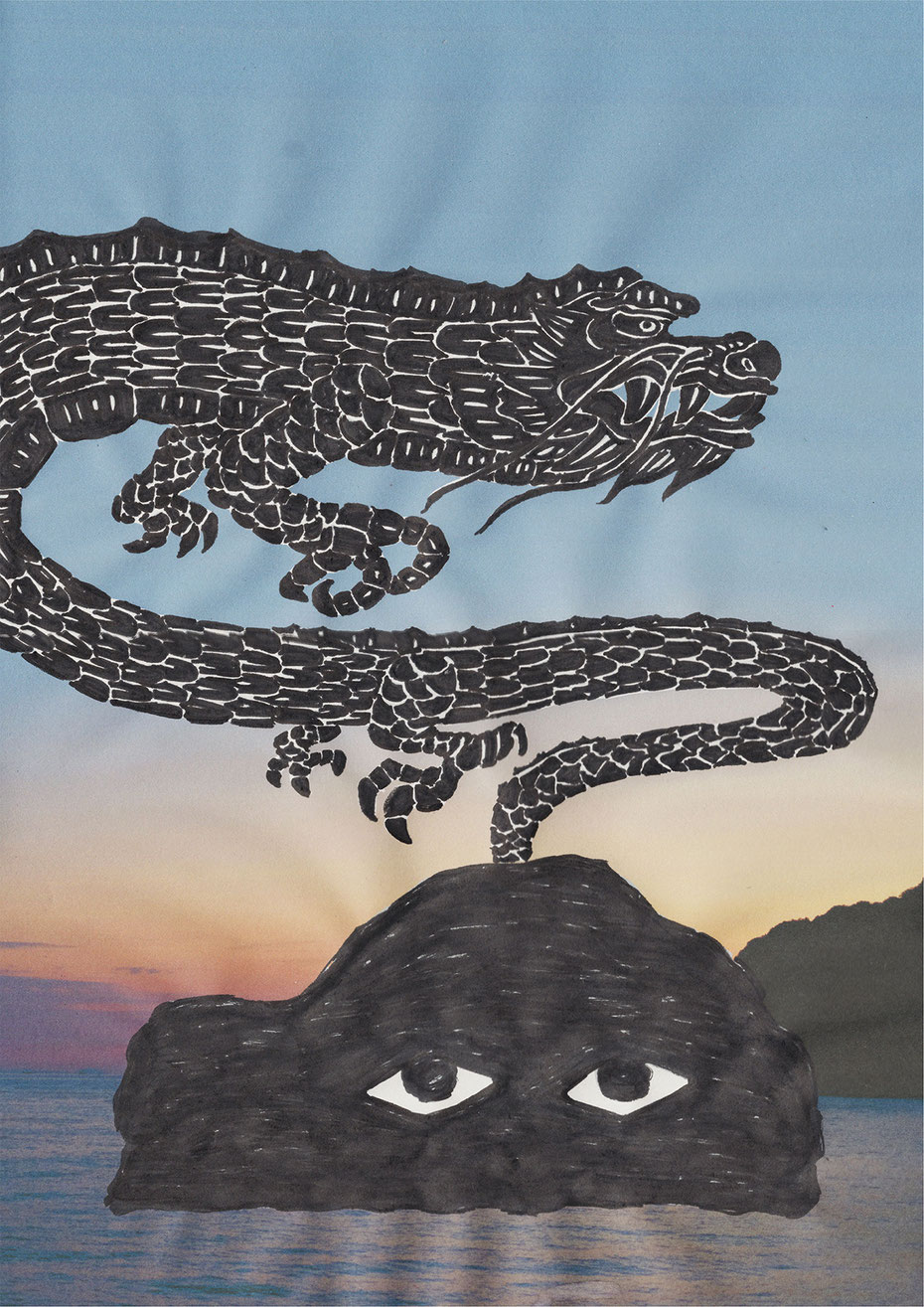 Umibouzu (Sea monster) and the traditional lighthouse are the main characters in this work. 
Umibozu is a Japanese specter that appears in the sea. It is a black giant that suddenly appear out of the calm sea and attack humans sailing or bathing in the water. It is said to be several meters to several dozen meters in size.
I interviewed a local person during my stay in Mitarai. Kids used to play in the sea by ducking under many boats and competing to see how many ships they could pass over, or even swimming to the other side of the island. He once felt the presence of something like a Umibozu while playing in the sea.
In this work, I photographed the lighthouse's scenery that symbolizes Mitarai and directly drew the Umibozu on the print. The exciting combination of reality and fiction seems to highlight the existence of the monster.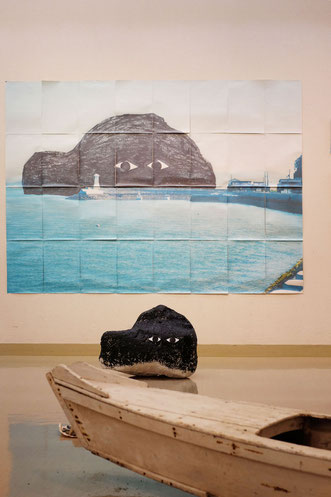 Artist-in-residence program at Mitarai Hiroshima
CREDIT
Exhibition gallery / Mitarai art farm, Kure municipal museum of art
Direction / Mitarai art farm : Kenji Mikami
Translation / TAMENTAI GALLERY : Isao Yamamoto
Cooperation / Hiroshima City University